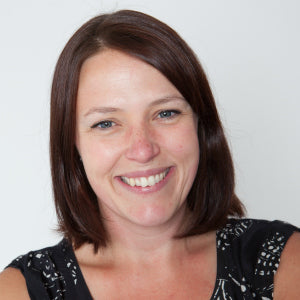 Lessons Learnt in Business by Abi Halpin, founder of Betty Bramble
Nearly five years ago in 2013 I took the leap of faith to launch Betty Bramble, a business which designs and manufacturer's luxury footmuffs and personalised gifts for babies and children.  As I sit back and reflect, I can see what an enormous learning curve I've on. 
Here are some of the lessons I've learnt along the way:
Passion, obsession and belief – you need to believe in your product or service absolutely 100%. You need to live, breathe, dream your offering.  It will consume your mind and your life so it must be right.
Plan, plan and replan – before you launch your business ensure you have a detailed, comprehensive business plan. It must include all the traditional parts of a plan and then pass it over to someone objective to honestly critique and challenge you.  It's better to refine and replan before you've committed funds, time and energy.
Understand the financial elements of your business – this is often a challenge, especially for more creative personalities, but it is absolutely essential. If you are launching a business to provide an income it must financially make sense.  For example, ensure your projected profit includes all your costs, such as your time, packaging, storage, telephone, wifi, VAT and tax costs. Also map out your cashflow obligations, I quickly learnt that the stock we hold at Betty Bramble can absorb a large amount of cash.
Ask for help – you are unlikely to be an expert in every area needed for your business to be the best it can. Be ready to delegate and outsource parts that take you too long (time is money!) or that can be done much better by an expert. For example, with an online business it may be better for an expert to build a professional website than you spending weeks creating a poorly designed version that doesn't really showcase your skills or product offering.
Be patient – it may take some time to build your brand, reputation and a loyal customer base, but if the product is right at the right price, it will happen. Many leading businesses did not become an overnight success, but the reward is sweeter when it does arrive!
Take the leap – don't rush into any major decisions, commit to long term contracts or financial obligations within carefully considering the details but at some point you do just need to jump and make a leap of faith!
I spent many, many months considering the details and different options but ultimately it was the best thing I ever did.  Betty Bramble gives me purpose, a focus and allows me to have a great work life balance.