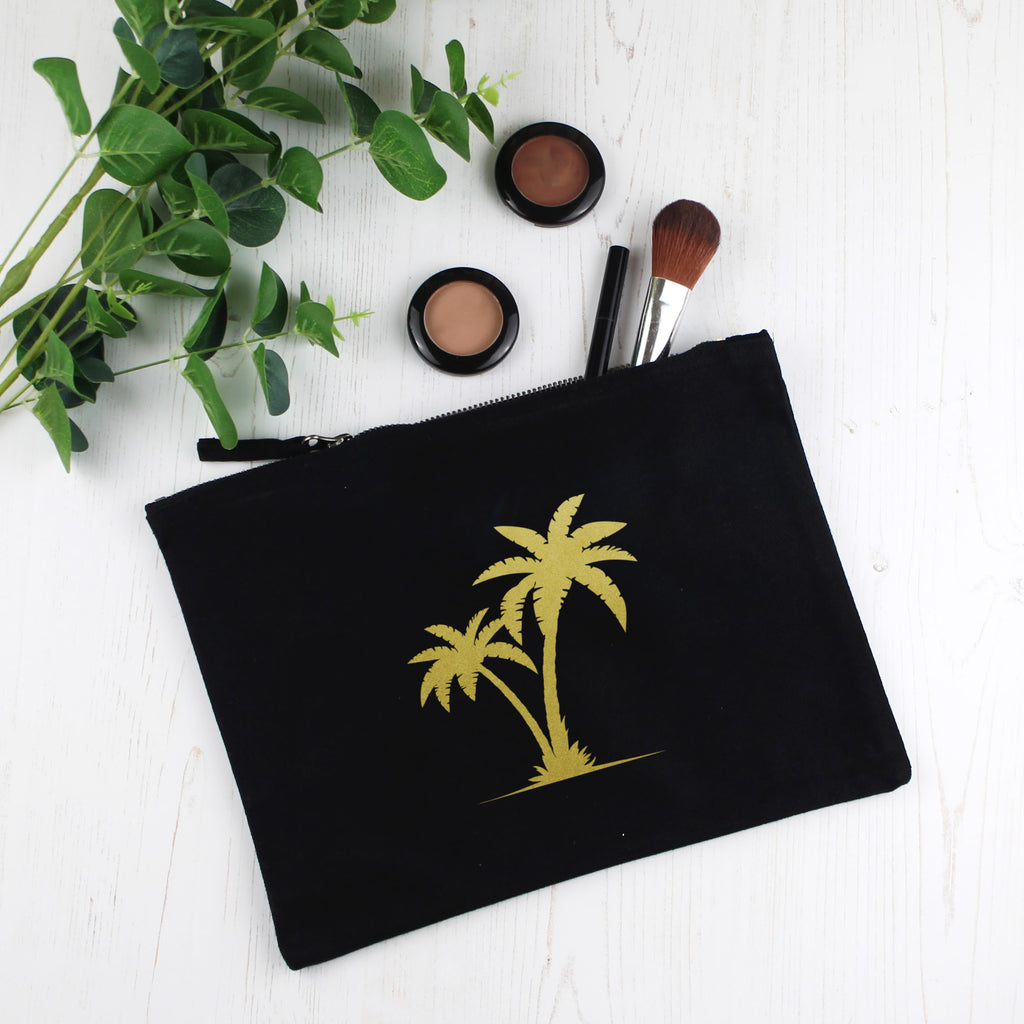 Yellow Gold Palm Tree Make Up Bag
This gorgeous Summer bag is new to our Summer collection.  Created from canvas it has a tropical palm tree in metallic yellow gold.
Our accessory bags are premium quality, made from heavyweight cotton canvas with a strong metal zip.  They have been carefully chosen for their quality and generous size.  They measure 28cm by 21cm and have endless uses!
It could be used as a beauty bag, wash bag, travel bag or bikini bag for the beach.  Printed to order in our Surrey studio.
Available in grey or black.