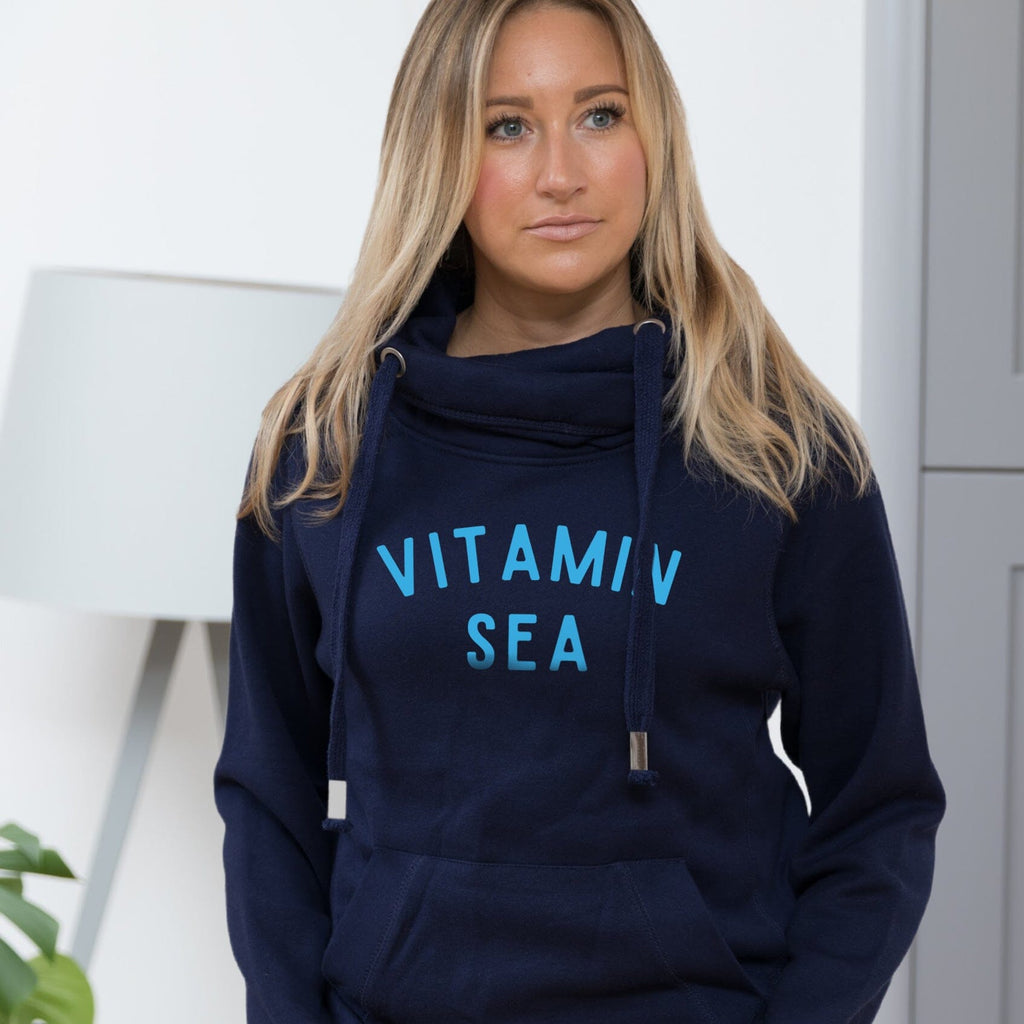 Vitamin Sea Navy Cowl Neck Hoodie
This cosy cross-neck hoodie features the words 'Vitamin Sea' in a stylish modern font. In a gorgeous blue, it is a lovely contrast to our classic navy cowl neck hoodie. 
The hoodie is supersoft with a crossover cowl neck and chunky drawstrings.  It is made from heavyweight fabric and is possibly one of the cosiest hoodies you can own!
The sweatshirt also has thumbholes in the sleeves to keep hands warm and Pouch pocket.
Professionally designed and printed in our studio in Surrey.
Please check sizes carefully as every item is hand printed just for you. You can see the cowl neck hoodie size chart here > https://www.bettybramble.co.uk/pages/ladies-sweatshirt-size-guide  
The easiest way to guarantee the perfect fit is to lay a favourite sweatshirt flat and compare the measurements.