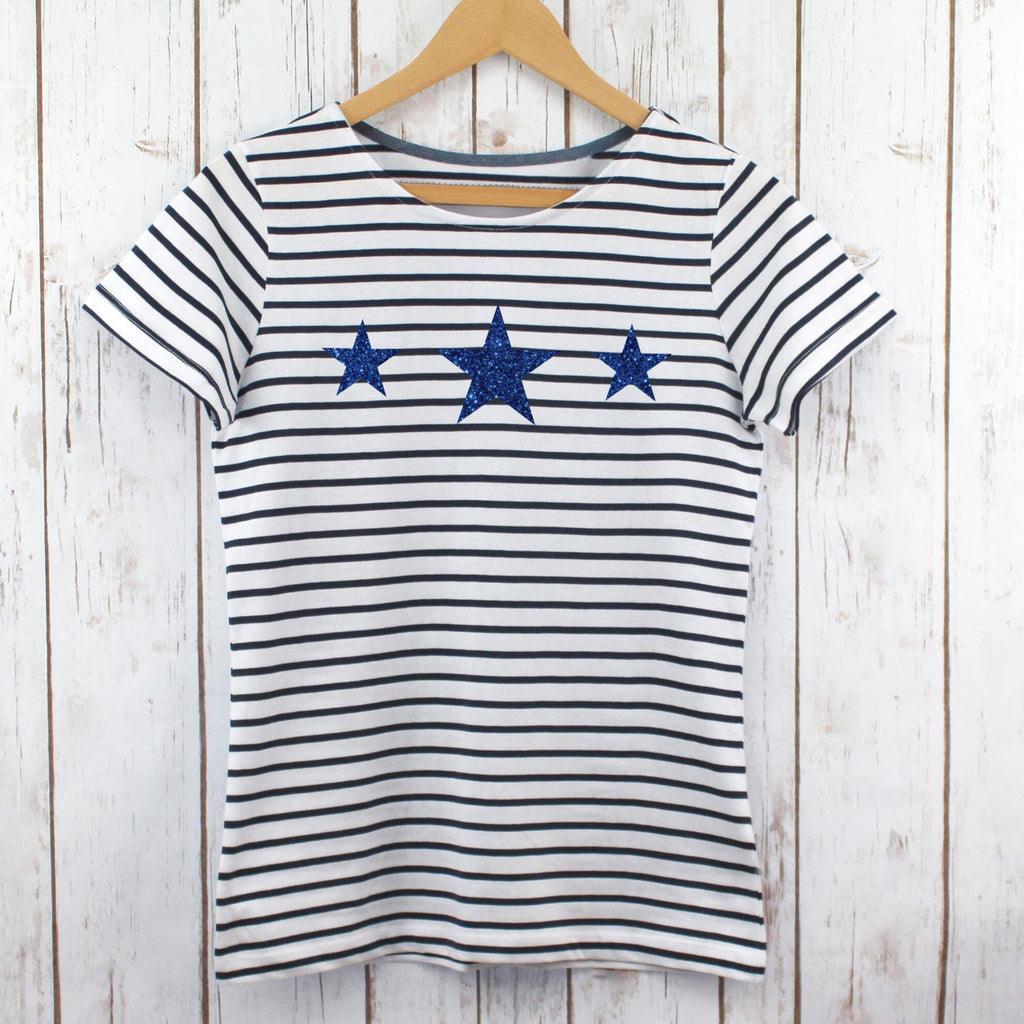 Triple Navy Glitter Stars Breton Striped T Shirt
We all need a chic Breton t-shirt in our wardrobe and this one is just perfect! This striped Breton has a row of three navy glitter stars. 
Professionally printed in our studio, this is a fitted t shirt with scoop neck. This t shirt is a versatile piece for every wardrobe in navy and blue stripe.  The perfect top for Summer, it's a gorgeous lightweight super soft cotton.
Betty Bramble Breton tops are currently available in sizes 8 to 14.  Please note this is a fitted style so if you prefer a looser fit please consider a larger size.  
Perfect Tee
After discovering Betty Bramble T-shirts I quickly bought three! Love the glittery stars on this design and it smartens up a casual jeans night out! I bought two size 10's which are nicely fitted, and one 12 which I wear more in the daytime as much looser. Great material and good quality for the price.