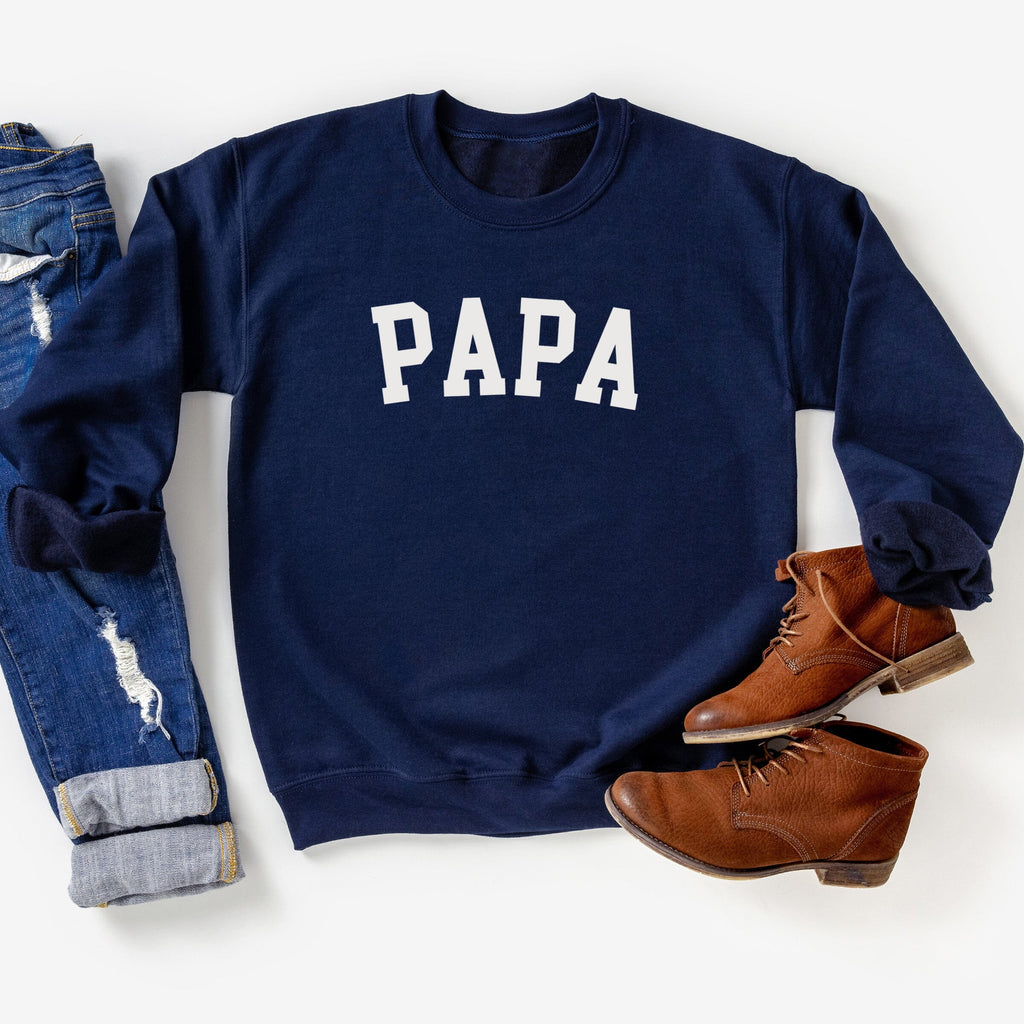 Papa Men's Sweatshirt in Navy or Grey
This lovely sweatshirt is perfect for every stylish dad.  It features the word 'Papa' in a bold modern font.

The sweatshirt is available in navy blue with a white design or heather grey with a black design. 
Sizes: small, medium, large or extra large.