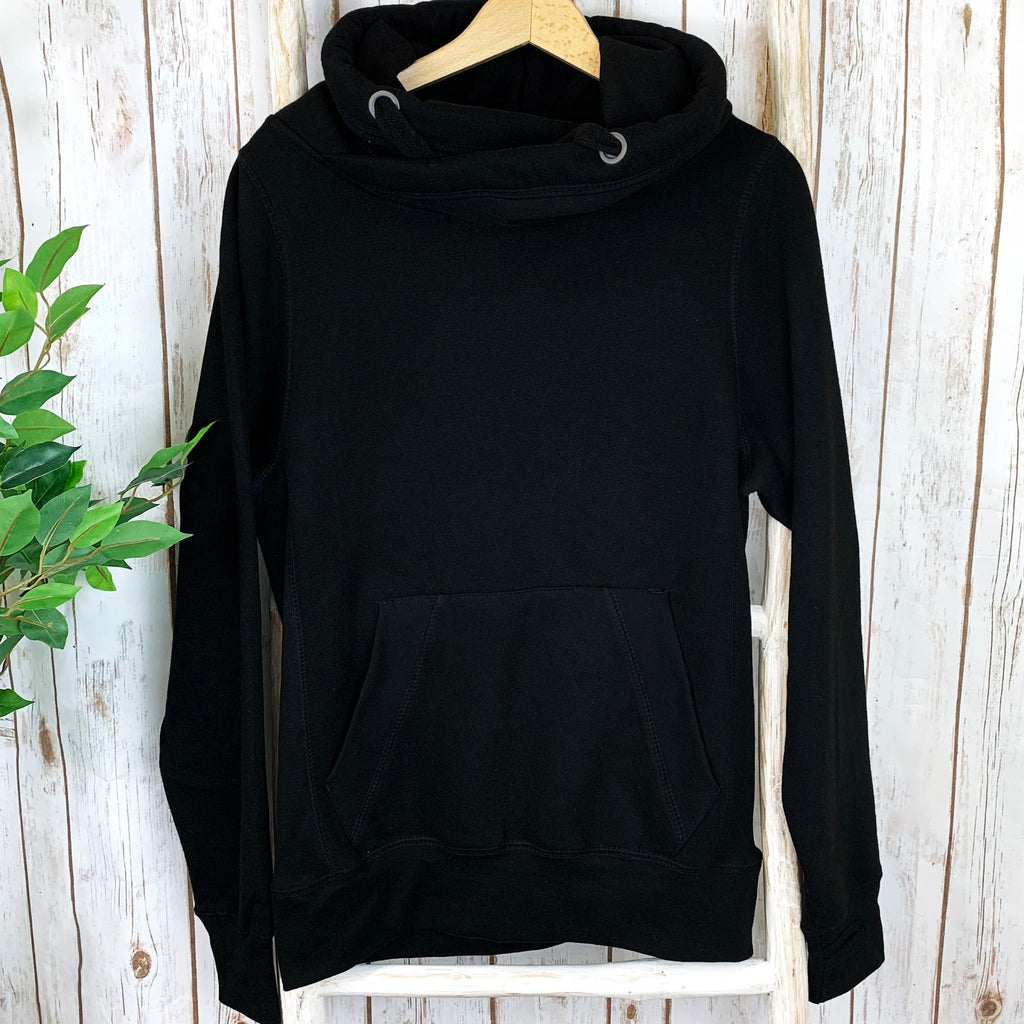 Men's Cowl Neck Hoodie Sweatshirt in Black
Our bestselling heavyweight hoodies are now available for men! This jet black cowl neck does not have any printing or embroidery, it is blank.
This heavyweight sweatshirt has the gorgeous crossover cowl neck and a large pocket. 
The sweatshirt also has thumbholes in the sleeves to keep hands warm.
Please check sizes carefully, the easiest way to guarantee the perfect fit is to lay a favourite sweatshirt flat and compare the measurements.