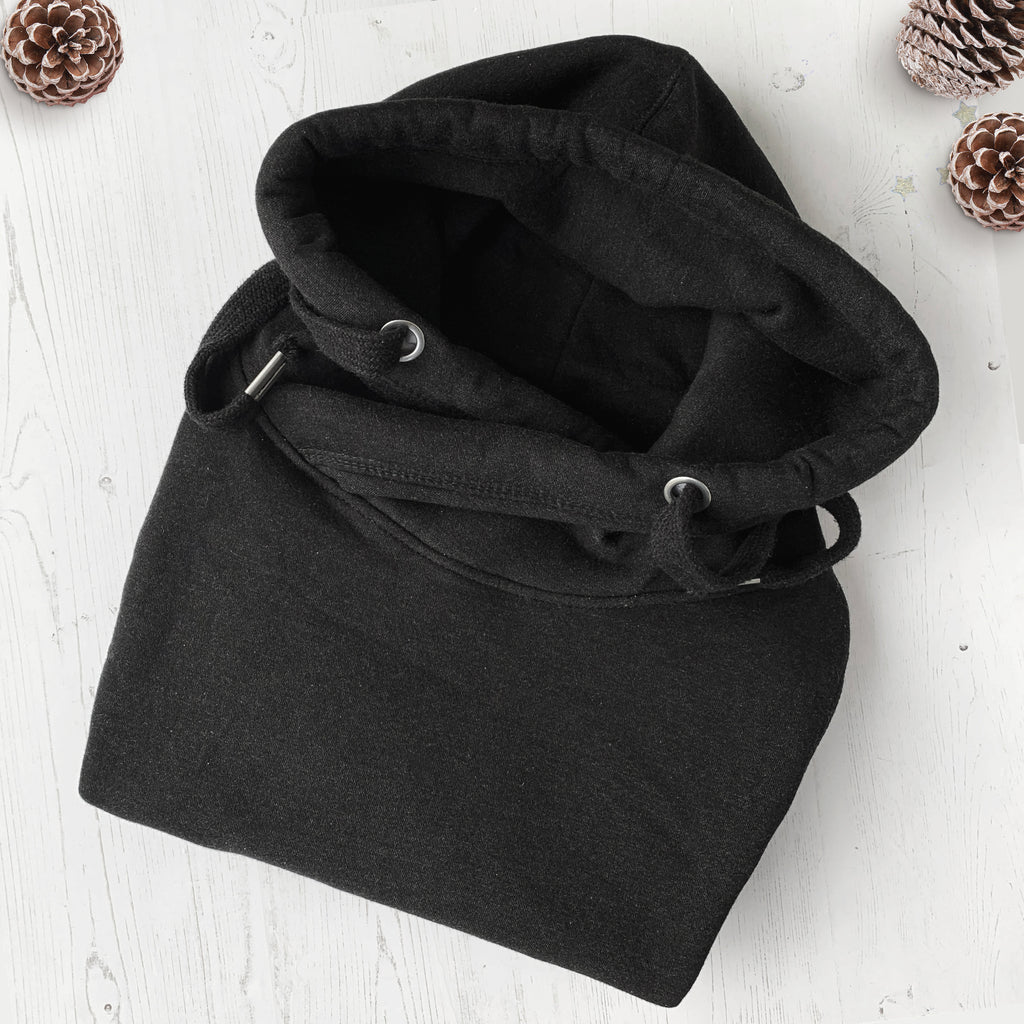 Cowl Neck Hoodie For Men Sweatshirt in Smoke Grey
Our bestselling cowl neck is now available in dark smoke grey for men.  This gorgeous dark grey is a versatile colour and has a slight heather marl colour to it.
The perfect treat for every man, we are now offering our cowl neck hoodies blank with no design.
This heavyweight sweatshirt has the same gorgeous crossover cowl neck and a large pocket.  
The sweatshirt also has thumbholes in the sleeves to keep hands warm.
Please check sizes carefully, the easiest way to guarantee the perfect fit is to lay a favourite sweatshirt flat and compare the measurements.
One of the best hoodies I've ever owned…
I love this hoodie so much I got more than one and in different sizes 🤣 I'm a small generally so it's perfect and slim fitting for under a jacket or if I'm cycling or on the scooter. I got all x large also for slouching in on those wfh days and also good to wear on the plane. What I really love is the cowl which is deep and warm and keeps my neck warm on chiller days and holds a good shape. All in all a great fit, v flattering and sexy!!! Love this 🥰🥰
Have one of every colour. Very comfortable, stylish and well cut
Men's cowl neck hoodie
Amazing hoodie, now my favourite
Looks good, warm and comfortable
Cowl Neck Hoodie For Men Sweatshirt in Smoke Grey
Cowl Neck Hoodie For Men Sweatshirt in Smoke Grey