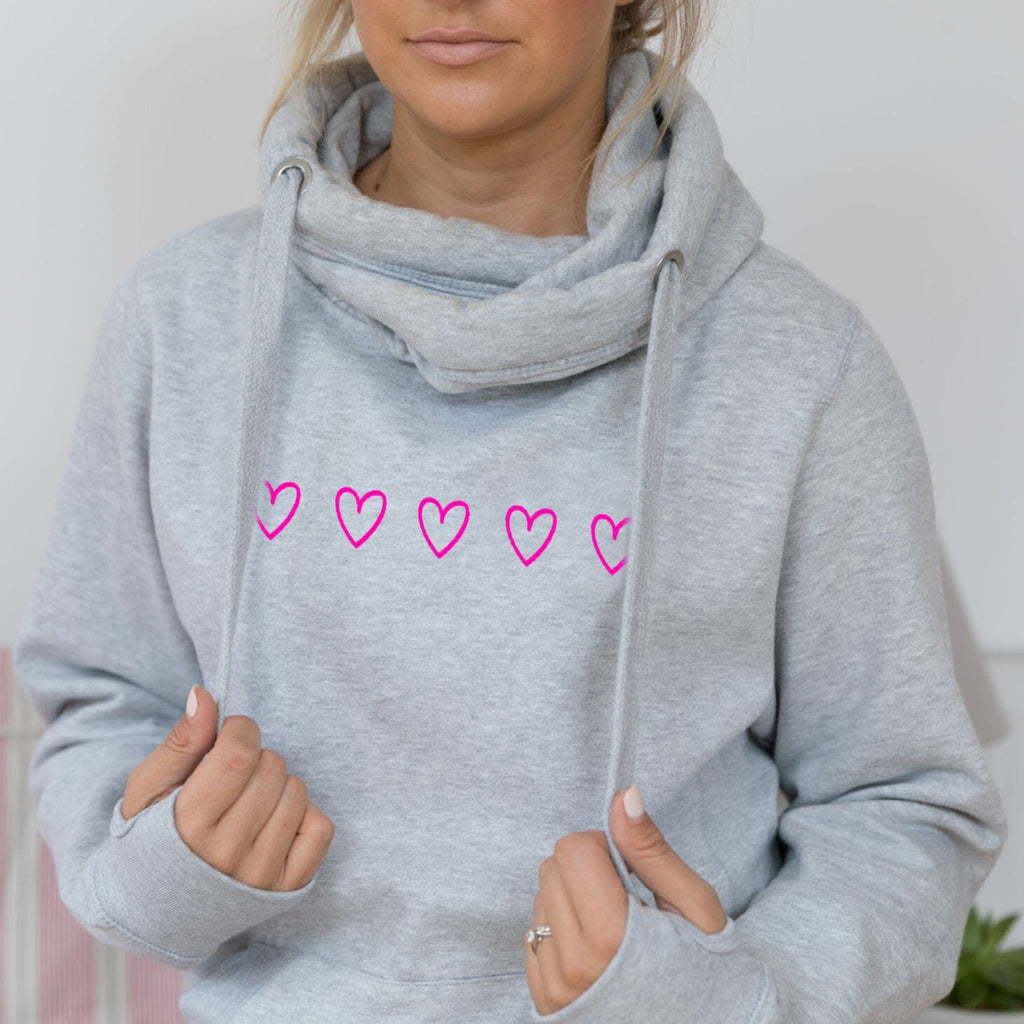 Mini Neon Hearts Luxe Cowl Neck Hoodie
This supersoft cowl neck hoodie features a row of mini neon pink hearts.  This handdrawn design looks gorgeous on both our heather grey and navy cowl neck hoodies.
The hoodie is super cosy with a crossover cowl neck and chunky drawstrings.  Created from premium quality, heavyweight sweatshirt it is truly gorgeous. A luxurious sweatshirt, with a large pocket.
The sweatshirt also has thumbholes in the sleeves to keep hands warm and Pouch pocket.
Professionally designed and printed in our studio in Surrey.
Please check sizes carefully as every item is hand printed just for you. You can see the cowl neck hoodie size chart here > https://www.bettybramble.co.uk/pages/ladies-sweatshirt-size-guide  
The easiest way to guarantee the perfect fit is to lay a favourite sweatshirt flat and compare the measurements.
Wonderful Cowl Neck Hoodies
I've now got 6 cowl neck hoodies (kinda obsessed with them) & love, love, love them. They are extremely comfy to wear and there are lots of wonderful colours. The mint green and sage green are my favs at the mo. I'd love to see a pastel orange one!!
Mini Neon Hearts Luxe Cowl Neck Hoodie
Very happy with the product. Delivery took longer than normal in these modern times, taking around 10 days so it arrived after my wife's birthday unfortunately, but if you're organised/not in a rush that's not a big issue.