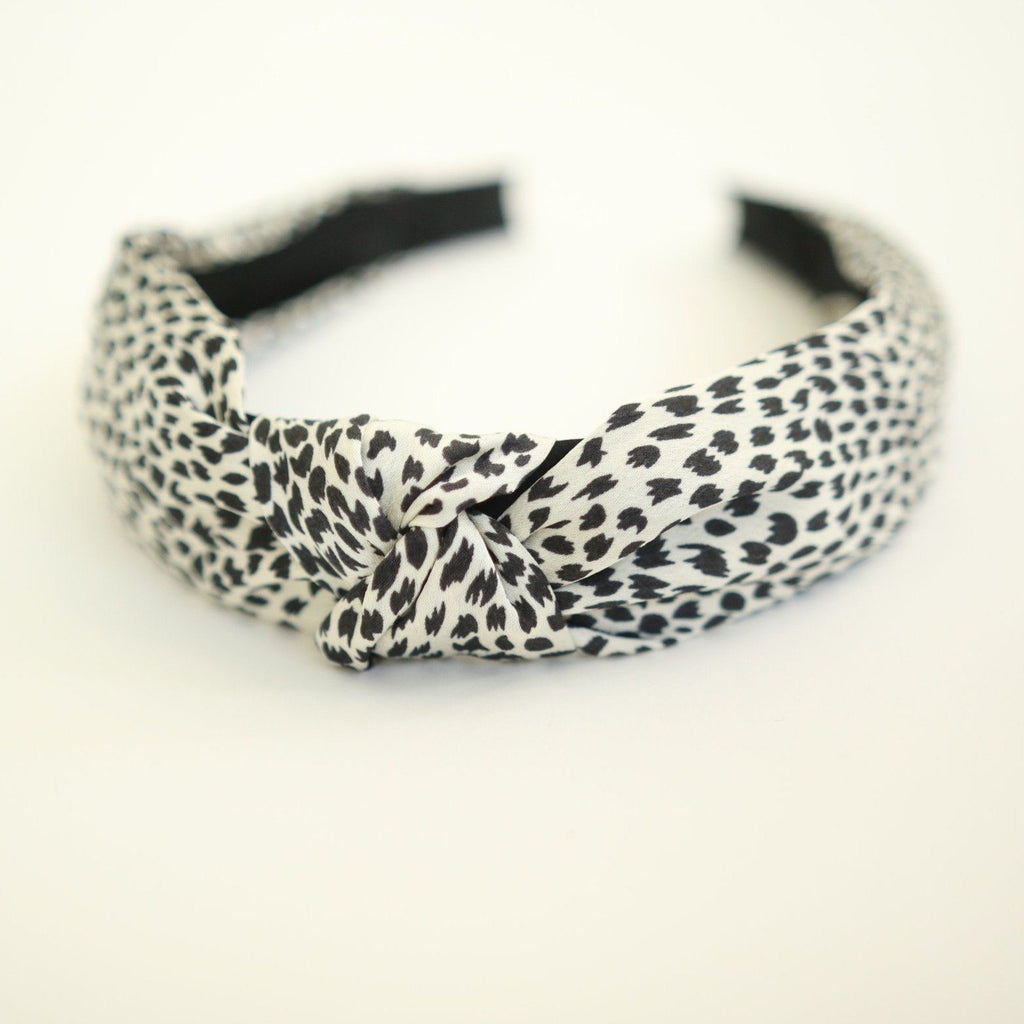 Ladies White Mini Dots Headband
We have run out of stock for this item.
This stylish ladies headband will coordinate with so many outfits!  It has a white base with gorgeous black mini dots.  A stylish and versatile accessory.  
This is an adult headband and is available in one size.