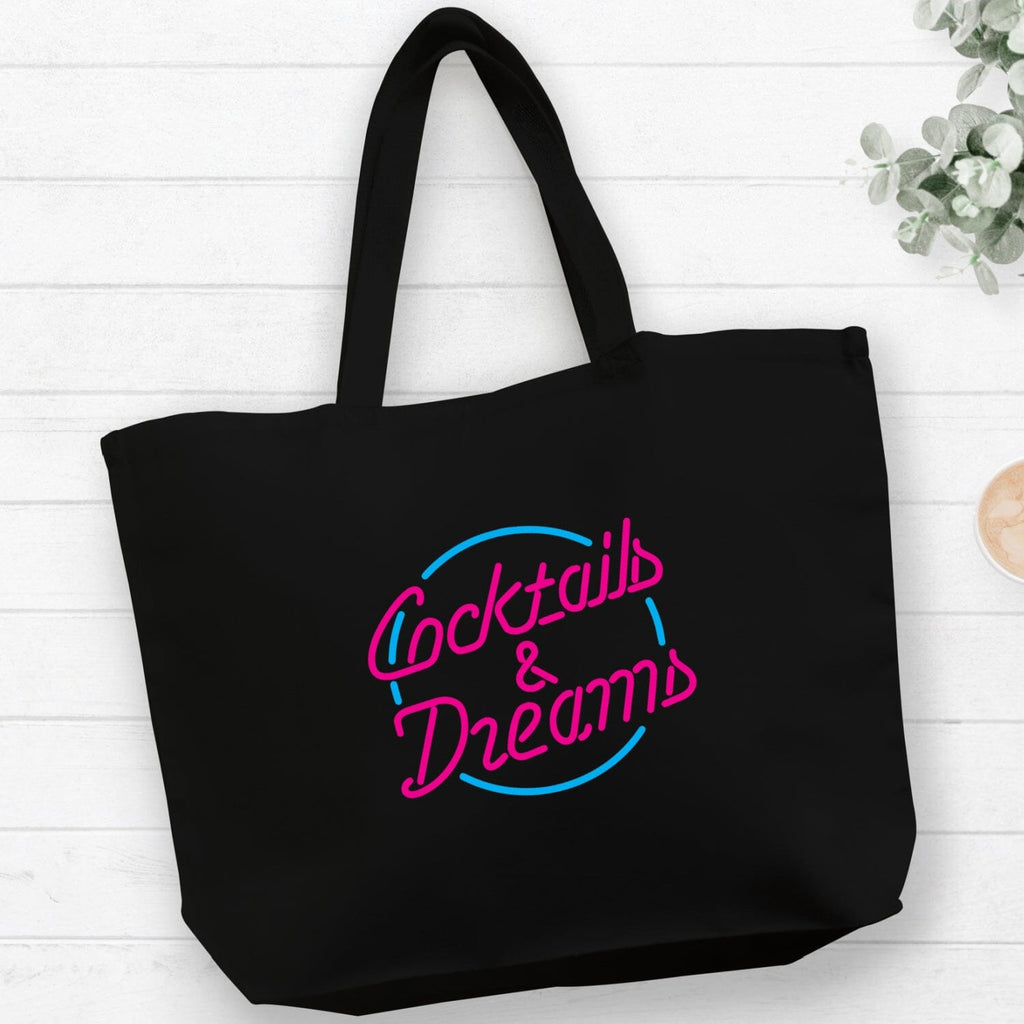 Cocktails & Dreams Large Shopper Tote Bag
This playful design is bright neon pink and neon blue, with the iconic Cocktails & Dreams design.
Great quality, created from heavyweight black pure cotton canvas.  Professionally printed in our studio in Surrey.
Our tote bags now come with a seperate black canvas bag/pouch to keep all your valuables safe.  A great size, the smaller bag has a metal zip and measures 
28cm by 21cm and has endless uses!
Generous size - 42cm by 39cm with 13cm gusset.  Carry/shoulder handles 58cm.