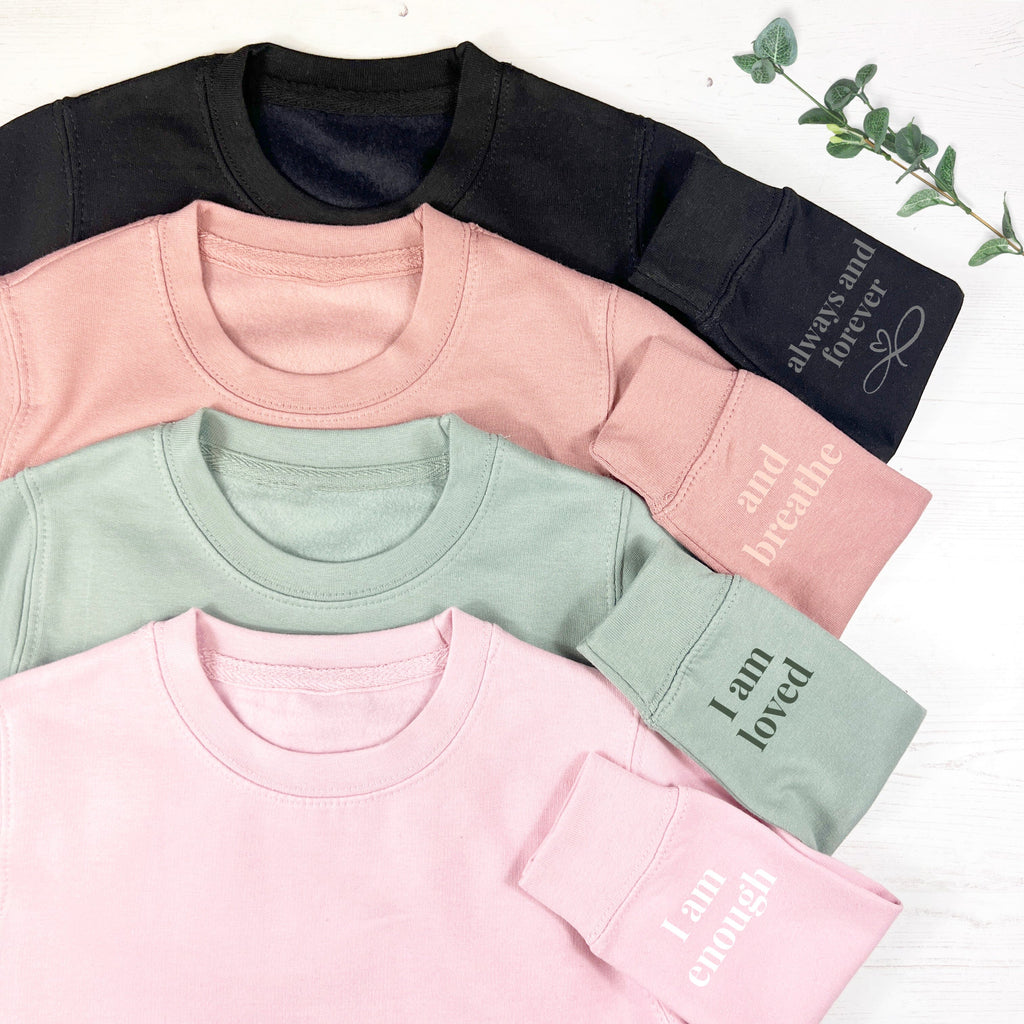 Children's Affirmation Sweatshirt
These supersoft children's sweatshirt feature thoughtful affirmations on the inside of the left sleeve.  You can choose from four affirmations, to help give your child a little support just when they need it. 
Choose from:
I am loved (with or without a heart)
I am enough (with or without a heart)
And breathe
Always and forever
The sweatshirt is available in four colours and is the perfect match to the adults sweatshirts and hoodies.  Available in baby pink, dusky pink, sage green and black.
The sweater is part of the SJ Strum x Betty Bramble Collaboration, in loving memory of Naomi Adams.  You can read more about the benefit of affirmations and powerful story of the collaboration with SJ and Naomi by clicking here.
We professionally print the design with your choice of name in our studio in leafy Surrey.
The sweater is a traditional cotton blend to give a soft fleecy interior.  Available ages 3 to 11 years.