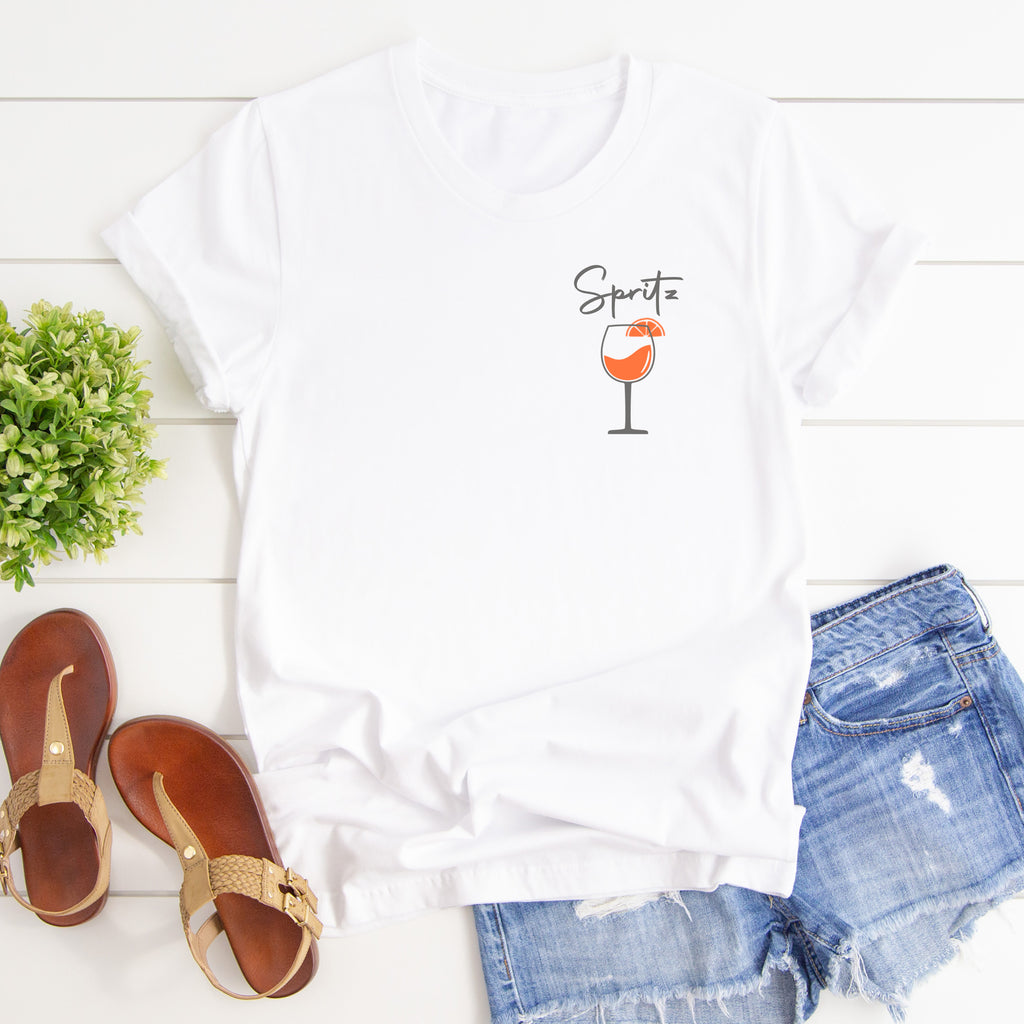 Aperol Spritz Ladies Cocktail T Shirt
The perfect t shirt for Summer!  This gorgeous tee is ideal for Aperol Spritz lovers.  It features a modern pocket design of a handdrawn cocktail design and the word 'Spritz'. 
Handprinted in our Surrey Studios, choose from a grey, navy blue, black or white ladies t shirt.
Our premium ladies t shirts are made from pure cotton.  A tapered fit with a round crew neck.
Betty Bramble t-shirts are available in sizes 8 to 20.  Please note this is a fitted style so if you prefer a looser fit please consider a larger size.  You can check the size chart here.
*Please note that the sleeves in the photo are rolled up for styling purposes only.