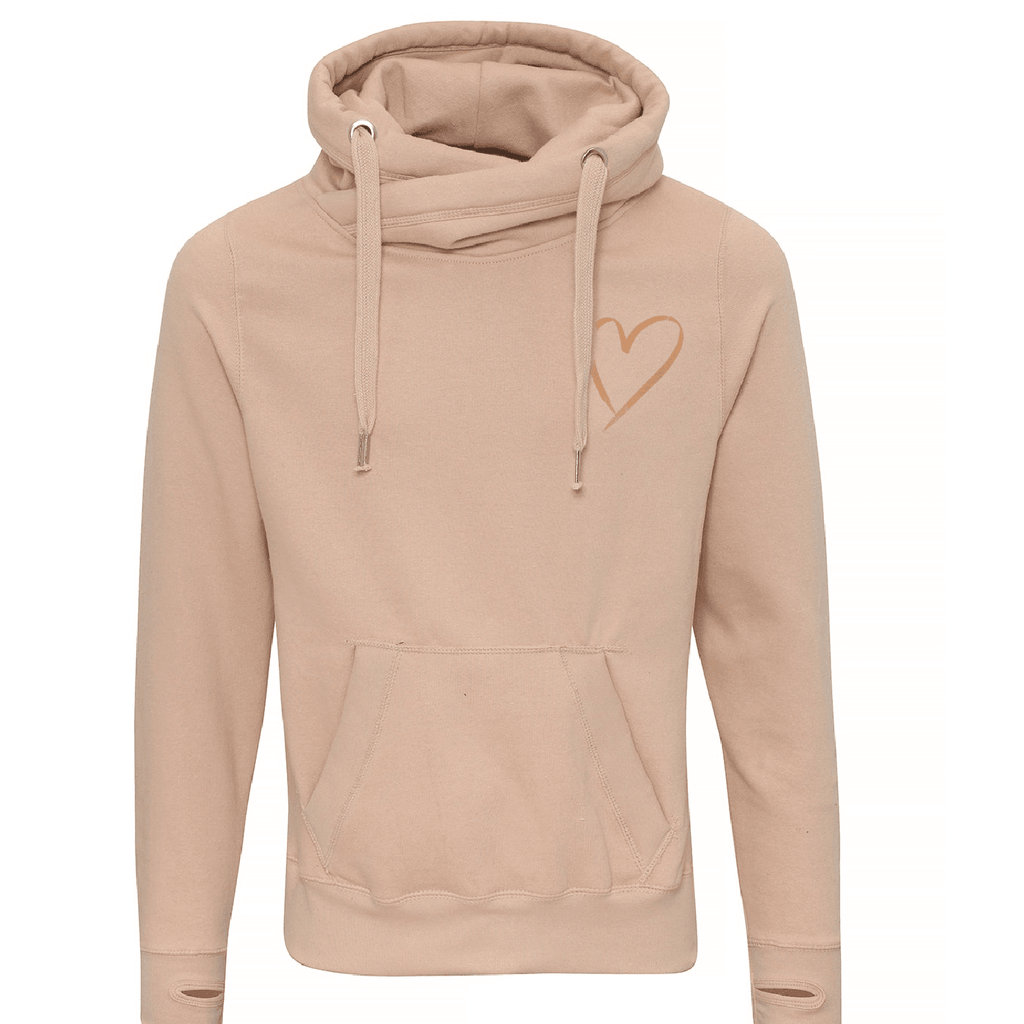 XLARGE - Nude Cowl Neck Hoodie with Peach Foil Heart - SAMPLE
We have run out of stock for this item.
This gorgeous nude cowl neck hooded sweatshirt features our hand drawn pocket heart in peach metallic foil. A gorgeous subtle design.
This luxurious hoodie will be one of the cosiest items in your wardrobe.  It is supersoft with a crossover cowl neck and chunky drawstrings.  Created from premium quality, heavyweight sweatshirt it is truly gorgeous.