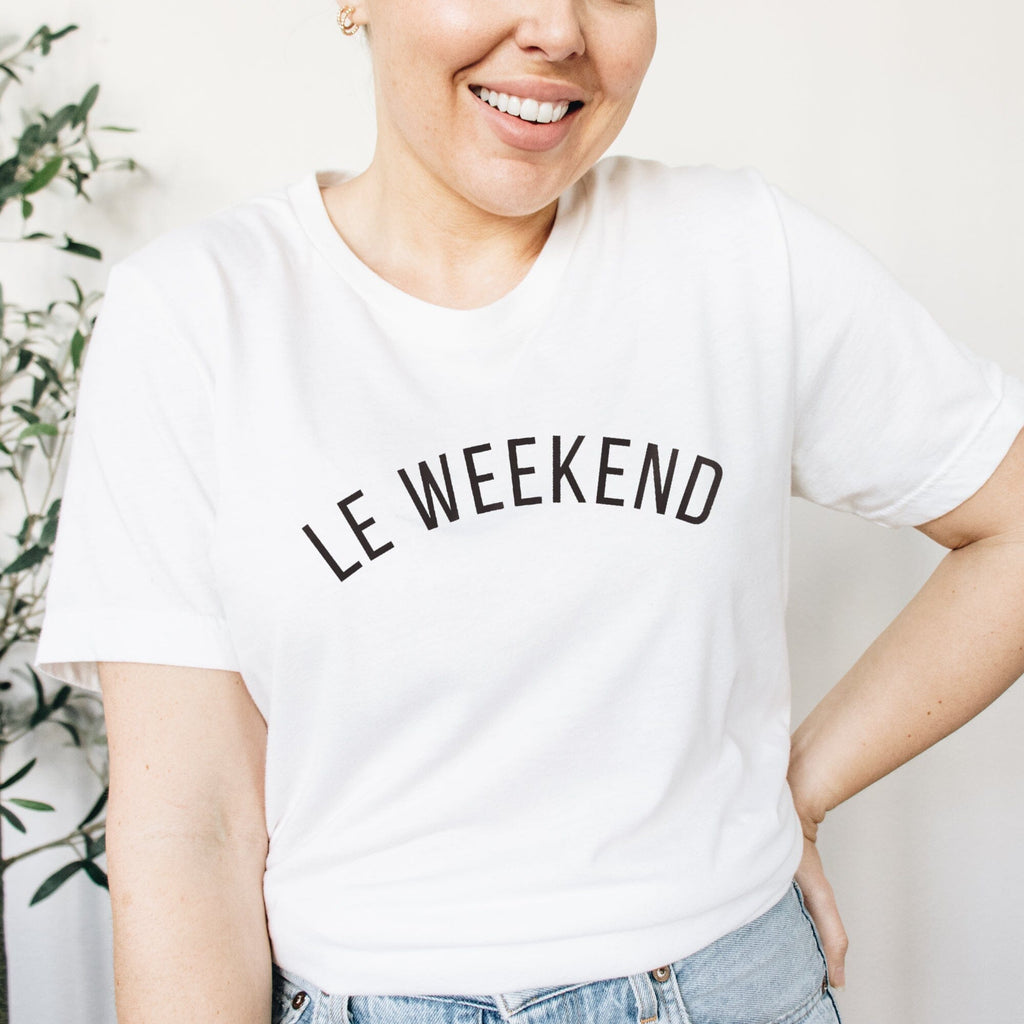 Le Weekend Ladies White T Shirt
We have run out of stock for this item.
One of our bestselling t-shirts is now available in a classic monochrome combination.  This crisp white ladies tee has 'Le Weekend' in chic black.
Betty Bramble t shirts are professionally printed in our studio.  A slim fit with a round crew neck.
Betty Bramble t-shirts are available in sizes 8 to 20.  Please note this is a fitted style so if you prefer a looser fit please consider a larger size.  You can check the size chart here.
*Please note that the sleeves in the photo are rolled up for styling purposes only.