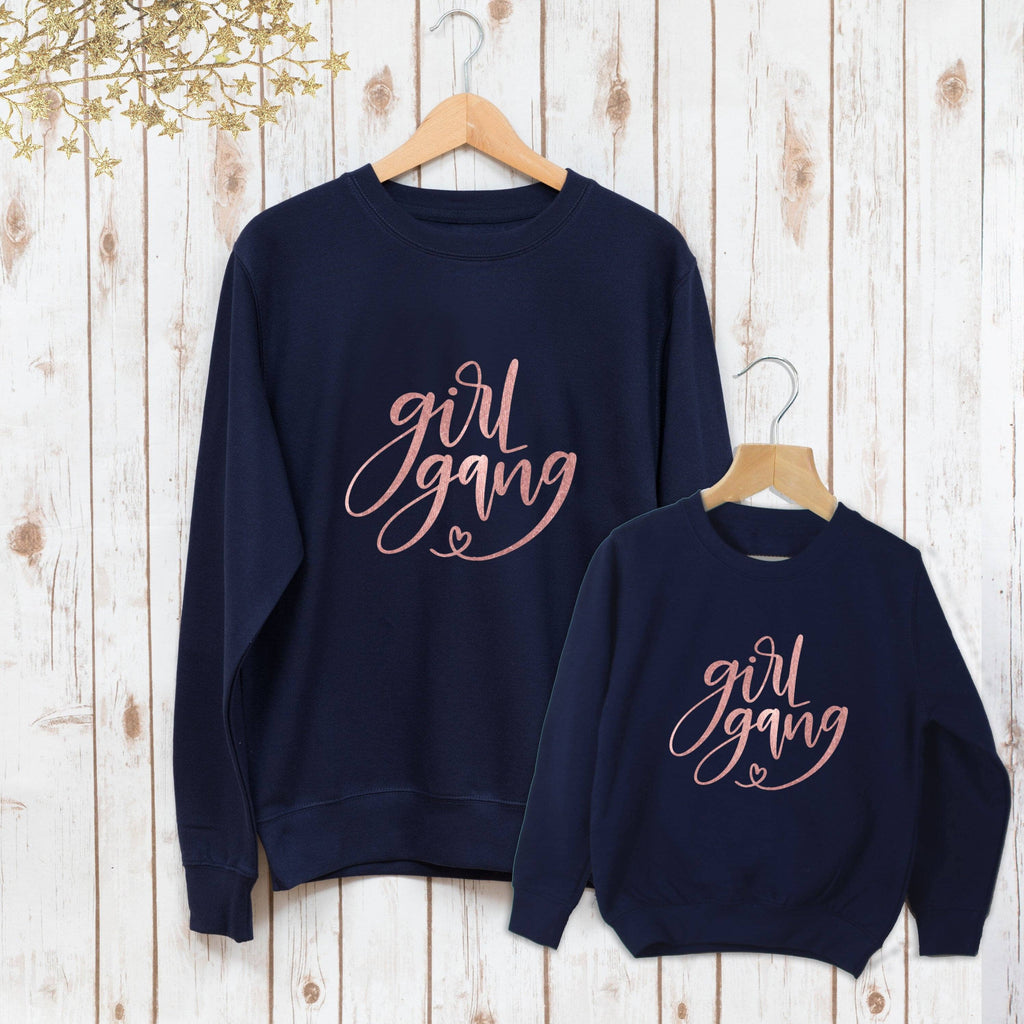 Girl Gang Rose Gold Mama and Mini Matching Sweatshirt Set
We have run out of stock for this item.
A gorgeous set of sweatshirts for mum and daughter to match.  This adorable set includes a navy ladies sweatshirt and matching child's sweatshirt.  The words Girl Gang are professionally printed in chic rose gold.

The luxe metallic foil design is professionally printed in our studio in Surrey.

Ladies Sweatshirt - size 8 to 20 available
Children's Sweatshirt - age 1 to 8 years available
You can order an additional (second) children's sweatshirt here.
You can view our size guides here.